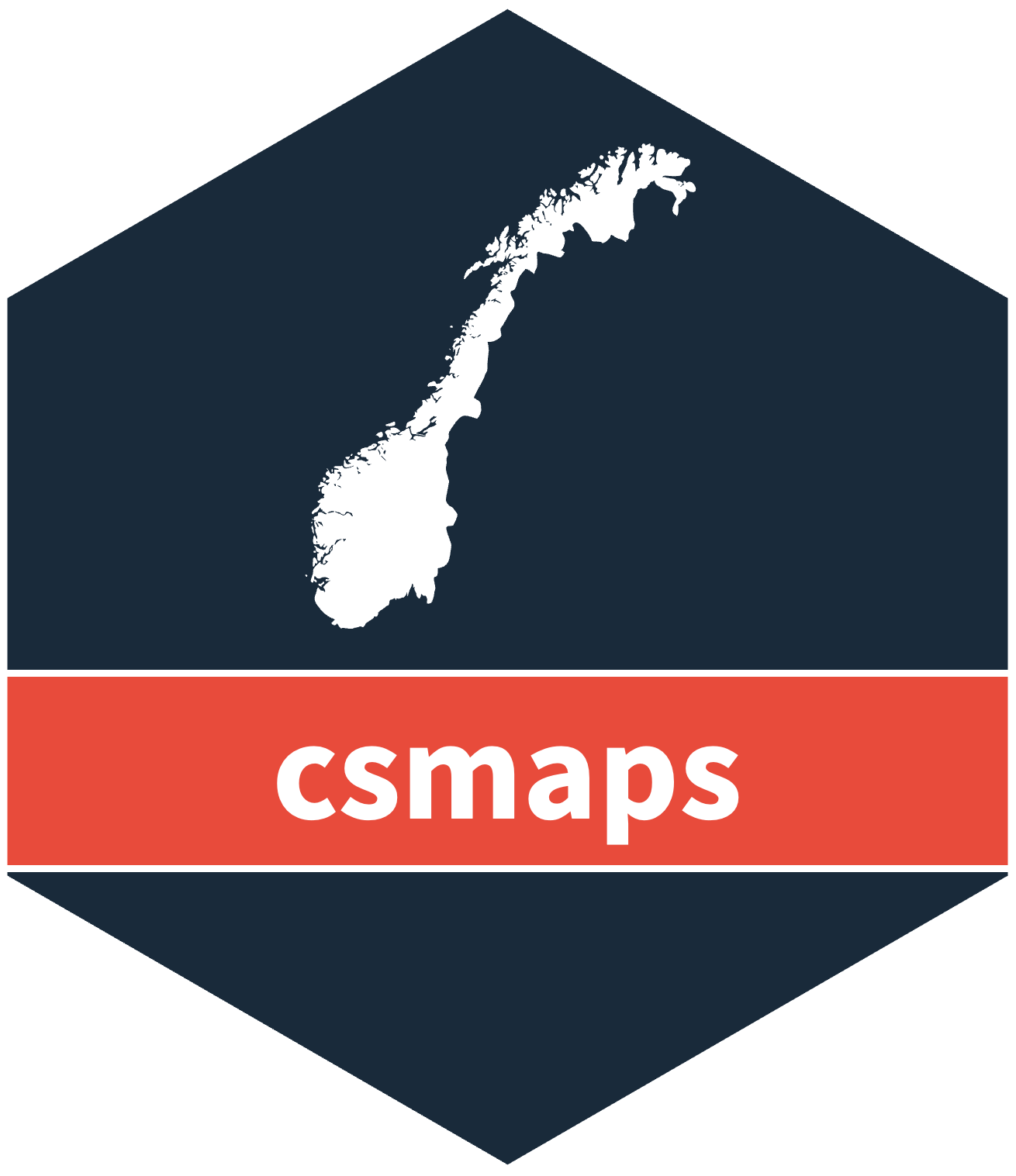 Introduction
Richard Aubrey White, Chi Zhang
2023-05-30
Source:
vignettes/introduction.Rmd
introduction.Rmd
csmaps is a package for map visualisation developed by members of CSIDS. The package contains map data for Norway at different levels geographic granularity and layout.
A map with the default layout can be made in this way. For more advanced layout and customization, see the relevant documentation vignettes.